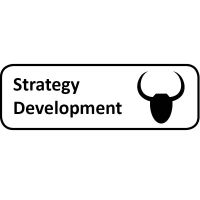 Business Reviews and Problem Identification
Taurus Marketing Services are able to deliver whole company, departmental or project reviews. These will clearly define where you are, measure the distance to your goal and suggest strategies which will minimise that gap. The review will also include ways in which you will be able to measure progress and provide a path to reaching your defined goal.
Strategic Planning
Every leader knows that you cannot 'lead' and 'do' at the same time. You cannot see the whole picture from the ground floor and sometimes you need a bit of help from someone outside the organisation to allow you to step away from the day-to-day issues that come with running a company, organisation or business. Having been presented with a review of your business the next stage would be to work with you to produce a Strategic Plan which puts in place a blueprint to move you forward.
Marketing Planning and Implementation
Having formulated a Strategic Plan there may be a need to build a marketing strategy (internal and external) which will deliver it. We can help you do this ensuring that the plan is designed with measurable goals and outcomes and, if needed, we can help you implement this plan.
Development of Action Plans and their operationalisation
You may have one area of your business that needs particular attention – it may be under performing or not developing in the way that you would wish. We can help develop action plans that will put it back on track. We can also help you roll out those plans if that is what is needed, helping to develop existing teams and the skills required to do this.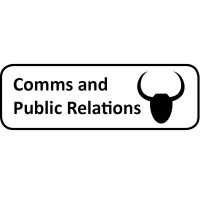 You may want to generate publicity for a new project or launch, or you may be facing some negative publicity. Either way, Taurus is able to deploy over 30 years experience of communications experience to help with your situation. 
Whether you require an integrated communications campaign as part of your overall marketing plan, or a one-off piece of public relations work, we will ensure that your reputuation, good will and brand values are at the forefront all communications. 
Our experience with radio, TV and on-line journalists locally and nationally enables us to deliver those real stories that make a difference and gain the right coverage, in a voice and style that matches your brand.
If Public Relations is new to your company, or you wish to learn more about the press, online media or social media contact us at Taurus Marketing Services today. We also offer introductory media workshops.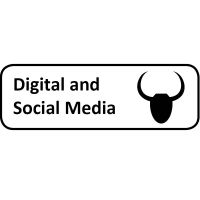 Did you know that 85 percent of smartphone and tablet owners use their device while watching TV at least once a month? 
Did you know that 72 hours of video content is uploaded to Youtube every hour? Or that people spend an average of 14 minutes per day on Facebook globally?
These are the really 'interesting' general facts. 
For businesses, the facts are even more startling.
For example - 74% of marketers know that Facebook is vital for lead generation. 60% of Twitter users access the service from their mobile. 27% of users access LinkedIn through their mobile, and there are now 1.5million LinkedIn Groups.
Pintrest users are 69% female, and now 46% of web users turn to social media for making purchases.
The facts are compelling. 
Without the right digital channels and the right message your business or organisation could be missing one of it's prime target audiences. 
Digital and social media is now a part of the overall marketing mix, and for some it is the main source of lead generation. So whether you need a new website, or need to drive traffic to it, or simply wish to set up a social media channel but dont know where to start, we can help. 
We can also help you develop your online and social media campaigns - Helping you increase your reach and your income.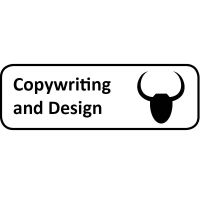 We believe that good design helps communicate your brand effectively.
Good design must communicate 'trust' first and foremost, establishing familiarity with your audiences.
We believe in fully understanding your brand values and all that they stand for when designing for you. The brief is really important to us - and we take that seriously so that our design always hits the mark. Where necessary, we will use one of our associates to add their professional design experience too. 
Combined with great copywriting, we can help you drive and increase visibility, sales, income and awareness through re-enforcing the key messages you wish to disseminate. 
We provide easy to read, clear copy. Whether an article, a blog, or copy for your digital channel we can personalise your style to match your brand, industry or key messges. 
Contact us today to see how we can help with your design and copywriting needs.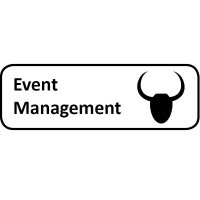 Staff or delegate conferences may be a key requisite of your organisation's marketing programme. Whilst the requirement is there, resources and budgets can often stifle the opportunity that events present. 
Taurus Marketing Services can act as an extension to your current resources - helping you with your event planning, strategies and brand promotional work running up to and during your event. 
Our services encompass all aspects of business-to-business and event organisation and can include marketing and communications to support your targeted activity.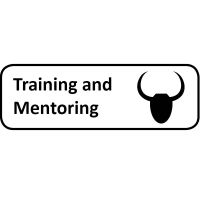 Training and Mentoring
There are times that the only barriers to success are lack of management skills within a team, and this is something that we can help with. We are able to offer extra one-to-one or team training and support your team leaders, managers and directors through a mentoring programme.
Effective Team Building
Some teams pull together and work beautifully from day one – others struggle through lack of a clear shared vision, disparate personalities and historic learned behaviour.  We can offer tried and tested methods to bring your team together so that they are all going in the same direction. If this is your barrier to success, we can not only deliver the training but monitor the outcomes of that input to make sure that the vision and drive stay in place.